| | |
| --- | --- |
| | 1-877-510-4653 |


| | |
| --- | --- |
| On the Web Since 1997 | Serving Our Loyal Clients Since 1979 |
As a well established travel service, we have been planning trips for our clients since 1979. Three generations of the Gardner family have continued to serve a loyal client base - many dating back to our beginning days in the travel industry. In 1997, we introduced our web site and included our most trusted TOUR partners such as

Globus-Gateway (now Globus Family of Brands), Collette Vacations, FunJet Vacations, Sandals

and several other specialized travel services and destinations. Since then we have served thousands of clients around the world in providing a quality touring service with some of the lowest discounted rates available anywhere.

We load up our tour programs with exceptional itineraries. That is our goal and focus - to offer the best of touring in each exciting market. We present opportunities for the budget conscious tourist as well as those seeking the ultimate world class experience. And, we offer plenty of in-between programs to suit every taste - both escorted and freestyle.

Our pages are complete with as much information on each vacation package, tour or cruise that we offer in the way of descriptions, rankings/ratings and most importantly the cost. We are industry leaders in providing the most complete information on our web site. Most of our tour programs offer live, real-time availability and we also offer actual reservation capabilities for those travelers that wish to do the most of it online. And, whether you choose to do it all online or the old-fashioned way over the phone, you will have the full support of a well-trained and knowledgeable Gardner Travel tour consultant to oversee your journey from beginning to end.

In addition, we are a leading service provider of the golf packaging industry. We offer the best of the South as well as some of the most beautiful resorts, casitas, villas and rooms in Arizona. We also offer a few special golf tours up and down the Pacific coastline that would satisfy even the most discriminate player. And, we can take you to some of the finest resort-style destinations in Florida and up and down the East Coast. Our programs are a collection of the finest in their league. Tee it up with confidence with our Southern Breeze Golf Programs.

Our counselors are available to answer your travel questions and assist you in the selection process of the travel-related services that you seek. If you do not find all of the answers within our site please contact us by phone or an email. We are both honored and pleased that you have chosen to visit us. We will continue to carry on the fine Gardner family tradition and return a premium service to our most valued asset - our customers. We have enjoyed serving many of our clients with a valued service for over 35 years and we hope to be of service for you and your travel needs in the not too distant future.

Whether you are one of our existing customers or a new visitor please feel free to view our offerings. Take your time when doing your research. Time seems to be a luxury for most, nowadays. But on a project like a vacation, a little extra time to evaluate your options will provide in return a much higher level of satisfaction for your trip. Our site is geared for such evaluations so that you may compare your options and be ready for those higher expectations that a well needed vacation can provide.


Thank you for visiting us on The Web!

Sincerely,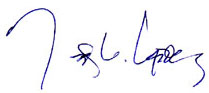 Randy C. Gardner
President
rgardner@gardnertravel.com